Any SAP Database to Any Target
Bring Your SAP Business Data to Life
Continuous, real-time data replication to your cloud data lake or data warehouse
Navigate reporting challenges with confidence
We can help you deliver increased productivity and value today with our solutions.
Free Your Data
More data visibility
Simplement sets your SAP data free—in real-time! Our revolutionary technology and Business Logic provide the power to unlock visibility and endless possibilities for growth.
Gain Real-Time Access
Get faster insights
Our platform grants you real-time access to your data, allowing you and your team the freedom to make informed decisions with speed and confidence.
Reporting from SAP ISU
Simplify your reporting
Merge data from SAP ISU and SAP ECC in real time. Our tools ensure the preservation of your SAP environment while offering superior functionality.
Clear that Reporting Backlog
Fast & transparent reports
Our solutions provide comprehensive self-service reporting capabilities. We eliminate backlogs and data warehouse delays.
No Costly Upgrades
Expert SAP Specialists
There's no extensive reorganization of systems and data with Simplement's tools. We're a low cost alternative to restructuring SAP.
Business Solutions
Unshackle SAP Capabilities
Our tools run on SQL for business reporting, closing the gap between SAP capabilities and your business needs. Unlock the full potential of your SAP data.
We are SOLELY focused on helping SAP customers get faster, easier and simpler access to their data
We enable end users to create their own data visualizations. Roundhouse frees your data in SAP for fast, real-time, flexible reporting using familiar analytics platforms, like Power BI, Databricks, Snowflake, and more. Our implementation team can have you up and running within a week.
"*" indicates required fields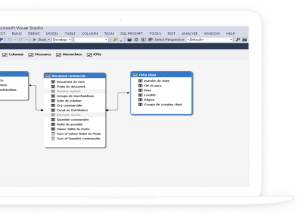 Speed
Get Real-Time Reporting & access to your data, 24/7
Flexibility
Our goal is to improve performance & flexibility in your reporting.
Value
We will save you millions of dollars each year.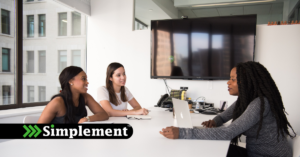 As HR processes become increasingly complex, organizations turn to SAP for efficient management of their HR data. SAP provides a comprehensive suite of tools designed
Sales and Operations Planning (S&OP) is a critical process that aligns sales forecasts with operational capabilities to ensure effective resource allocation and meet customer demands.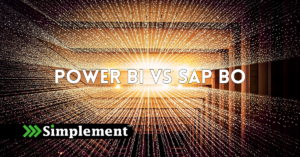 Choosing the Right Business Intelligence Solution with Simplement's Integration Power BI and SAP BO (SAP BusinessObjects) are two leading contenders in the realm of business
Success Stories From Our Customerss
Over $X Billion of Consumer Products are planned Yearly with Simplement
" If you have ever dreamed of dropping BW, there are 2 pieces of secret sauce that make it possible: Simplement—that really does get the data out of SAP, and the Microsoft In-Memory Database—that provides great performance. We turned off BW and haven't looked back. "
Steve Snyder
Director of IT, National Office Furniture, a unit of Kimball International
" This tool exposes our SAP data in new and valuable ways so that we can understand the profitability impact of decisions for product, manufacturing sites, and where our customers are located. "
Dawne Wimbrow
Vice President and CIO, Albany International
" By using the Microsoft-Simplement solution... we replaced 80 percent of our SAP BW reports in one month. IT is generating reports faster than ever before, and stakeholders now gave self-service BI. Plus, IT architects can enhance web services with SAP data. "
Chris Simon
Data Warehouse Analyst, The Charles Machine
" The goal is a quality experience form the moment you step inside the showroom. Simplement is delvering the kind of data visibility and usability that makes a difference and make that possible. "
Dray Yarbrough
Director Web and Application Development, Bob's Discount Furniture
Ready to Kickstart Your Project?
Whether you're ready to get started immediately or don't know where to start, we're here to help!